WELCOME TO
CARNTOGHER CABINS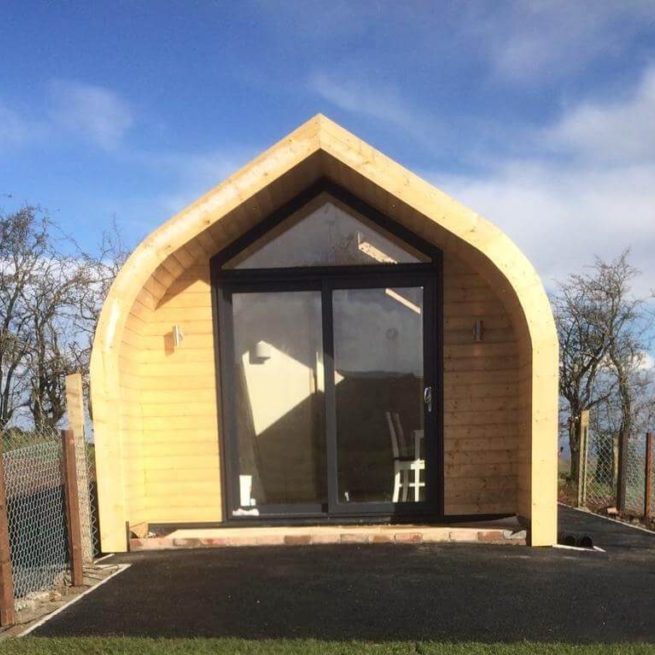 Carntogher Cabins Offers
Outstanding natural beauty
Opportunity to re-engage with nature
Pathways suitable for walking and mountain biking
4 Self catering cabins / luxury glamping available 
Sleeps 5 people double bed, single bunk beds and double sofa bed.
Fully equipped kitchen with an electric hob, oven, fridge, kettle, cups and plates.
Shower room with electric shower, hand basin and toilet.
Private parking.
Internet access and TV with DVD player.
Cabins Non Smoking.
Carntogher Cabins is located in Slaughtneil a small townland a few miles from Maghera county Derry on the family farm. The accommodation offers magnificent views overlooking the Sperrin Mountains.
40 minute drive from the cities of Belfast and Derry
30 minutes drive from The Causeway Coast and Benone beach
A monument known locally as "Slaughtneil's Giant's Grave" is close by on our farm
The cabins are a short walking distance via paths to the walking route of "The Carntogher History Trail".
lovely cabins would highly recommend a break away here. stayed two nights (should have booked a few more nights ) with my family and had brilliant day trips up along the north cost. fantastic location and very helpful host.
will stay again(without the kids )
Amanda Gillanders
we spent one night at Carntogher, Bronagh was absolutely fab and cabin was immaculate, we wished we had booked longer and definitely will be back. The fenced in garden was brilliant for our 4 children to play especially the 2 little ones we could watch them from inside or out knowing they were safe. They spent that much time running around the slept soundly all night. Great place to explore the country and use as a base. Great for families loved our short trip.
Zelda Wray
We stayed on the cabin at the weekend and couldn't rate them highly enough,the cabins are immaculate,we had a great evening exploring the giants grave and chilling in the cabin .waking up to the beautiful view in the morning was lovely,and the fridge kettle and cooker were very useful,not to mention the tea ,coffee and biscuits ,A lovely place just to get away from it all and relax and spend quality time with your love ones ,can't wait to go back Paula and Gary
Paula Mawhinney
Immaculate cabins. Bronagh very welcoming and helpful. Beautiful views. Quiet and serene. Will definitely go back.
Sarah McCauley
Fantastic cabins with everything you need and superb attention to detail.Thanks to the owners for the lovely welcome who should be proud of what they've created. I'm sure the cabins will be a great success and we look forward to returning soon.
Nicky Casey
I would definitely recommend staying here. We enjoyed a lovely stay; Bronagh was very welcoming ensuring we had everything we needed. Cabins were immaculate couldn't fault a thing. Situated in a serene idyllic location. Will be back very soon.
Seanaoin Mawhinney
Carntogher History Trail
The beautiful landscape of the Carntogher area west of Maghera in County Derry contains a wealth of sites of archaeological and environmental importance. The best of these have been presented in this trail, tracing man's impact on the local environment from the neolithic period to the present day.
The Giants Causeway
The Giant's Causeway Cliff-top Experience is a fantastic 5-mile hike from the ruin of Dunseverick Castle to Northern Ireland's first World Heritage Site, the Giant's Causeway.
Seamus Heaney HomePlace
Seamus Heaney HomePlace is located in the village of Bellaghy, situated just 45 minutes from both Belfast and Derry City and is just off the main road which links the two cities. Seamus Heaney himself was born and raised within the area and choose Bellaghy as his final resting place.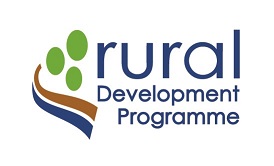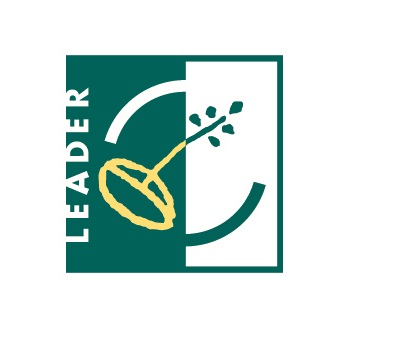 'This website was developed with support from Priority 6 (LEADER) of the Northern Ireland Rural Development Programme 2014-2020 by the Department of Agriculture, Environment and Rural Affairs and the European Agricultural Fund for Rural Development: Europe investing in rural areas'.